Full-Length Gear Reviews
By GravityFed
Posted on February 14, 2018
---
In our last Best Practices post we discussed how our content distribution tool can be used to publish snippets that help boost existing product reviews. In this post, we are going to take a look at how, why and when to use this tool to publish full-length reviews.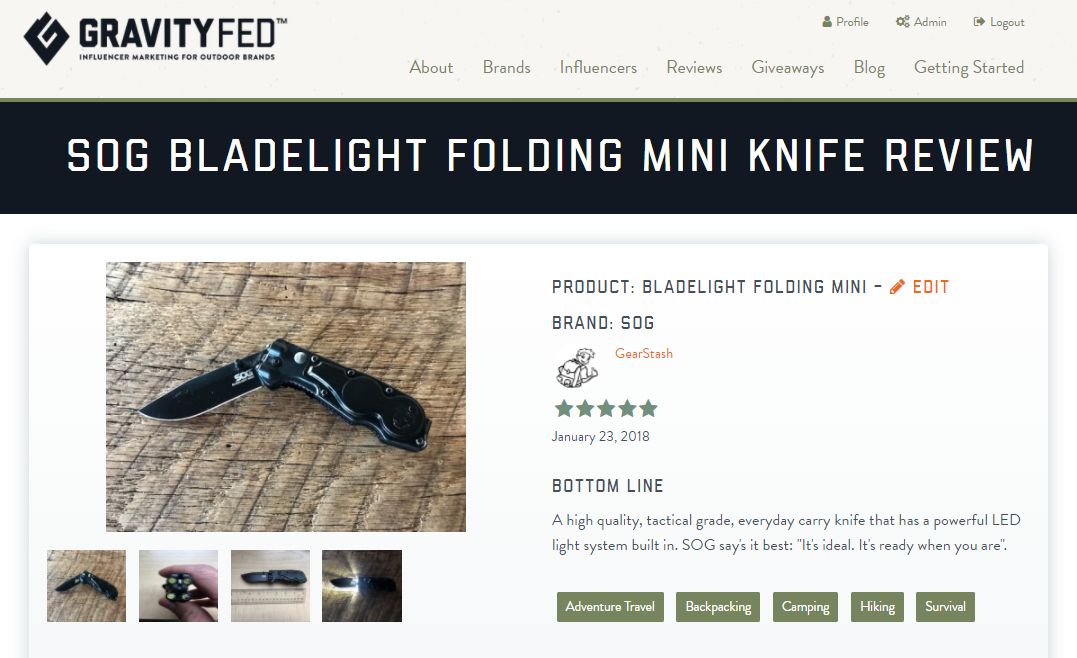 Designed for those without a web medium for publishing gear reviews, our content distribution tool is easy to use and ideal for sponsored athletes, guides, ski patrollers, and other experts who have influence in the outdoor industry. Simply fill in the information and add a few photos, and we'll take care of the formatting as well as the publication and spotlighting of the content.
Publishing full-length reviews is also a great way to support social channels with large followings. For instance, many influencers have chosen Instagram or Facebook to dedicate their time to developing large, captive audiences over maintaining a blog. While some post full-length reviews to Facebook or Instagram, it is not ideal as most users on those platforms are generally adverse to reading a large amount of text in their feeds.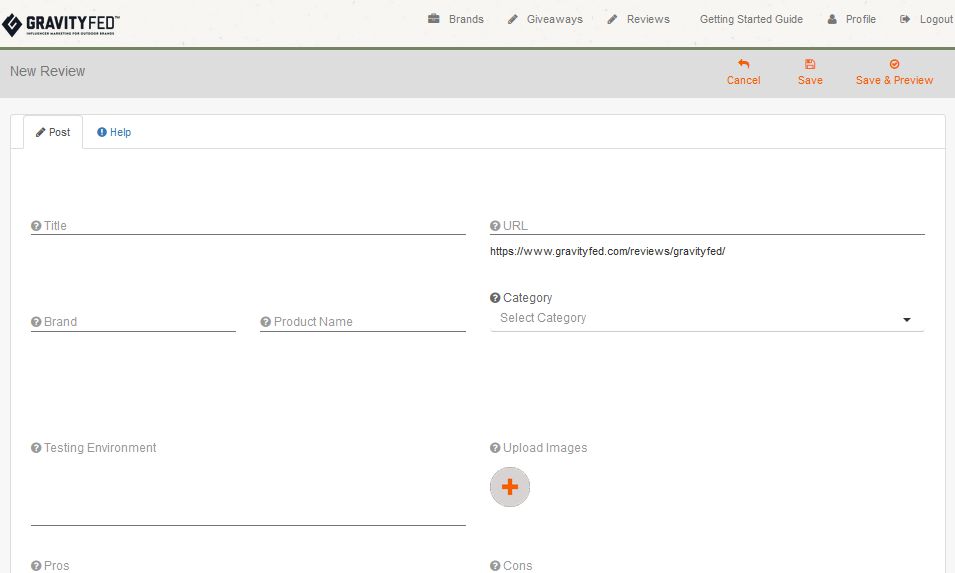 Social influencers and brands alike would agree that posting photos, including social mentions, and tagging is a great way to get in front of a target market in an authentic way. However, influencers looking to offer more value (and get the most out of brand partnerships) should consider posting full-length reviews to GravityFed.
We will help promote your consumable, relevant and shareable content in the following ways:
Featured placement on GravityFed home page.
Appears on "Reviews" index page
Included in "Reviews & Giveaways" newsletters
Promoted via our social channels & media partners
Indexed by search engines for SEO value
Enhanced link value from authority website (GravityFed has been online since 1999)
All of this together offers the influencer, the brand, and the content a boost in exposure and engagement, as well as quality backlinks and SEO value...all of which influencers can leverage during brand partnership negotiations.
Below is an example of how a GravityFed influencer who does not have a medium for publishing reviews used our tool to publish content, and then supported that effort with their social channels.
---
Full Review: SOG Bladelight Folding Mini Knife
Social Channels: On Instagram - On Facebook - On Twitter
For more information on how to create a review using the content distribution tool, please refer to the gear review section of our Getting Started Guide.
---
---
---