Public Influencer Profiles
By GravityFed
Posted on February 19, 2018
---
As influencers and brands sign-up, we continue to get great feedback! Recently we were asked by an influencer how to direct a brand to their profile to view their bio and social metrics,
Well that was a great question! Below is the answer...
Did you know that influencer profiles on GravityFed have been designed with this in mind? In fact, we have created both a "public" profile page for influencers, as well as a more in depth profile page that is only available to brands that are logged in.


Public Influencer Profiles (available for public consumption)
Designed to give a brief snapshot of who the influencer is, the public profiles are limited to the following information: profile photo, bio, social links, partnership types, interests and GravityFed-published content.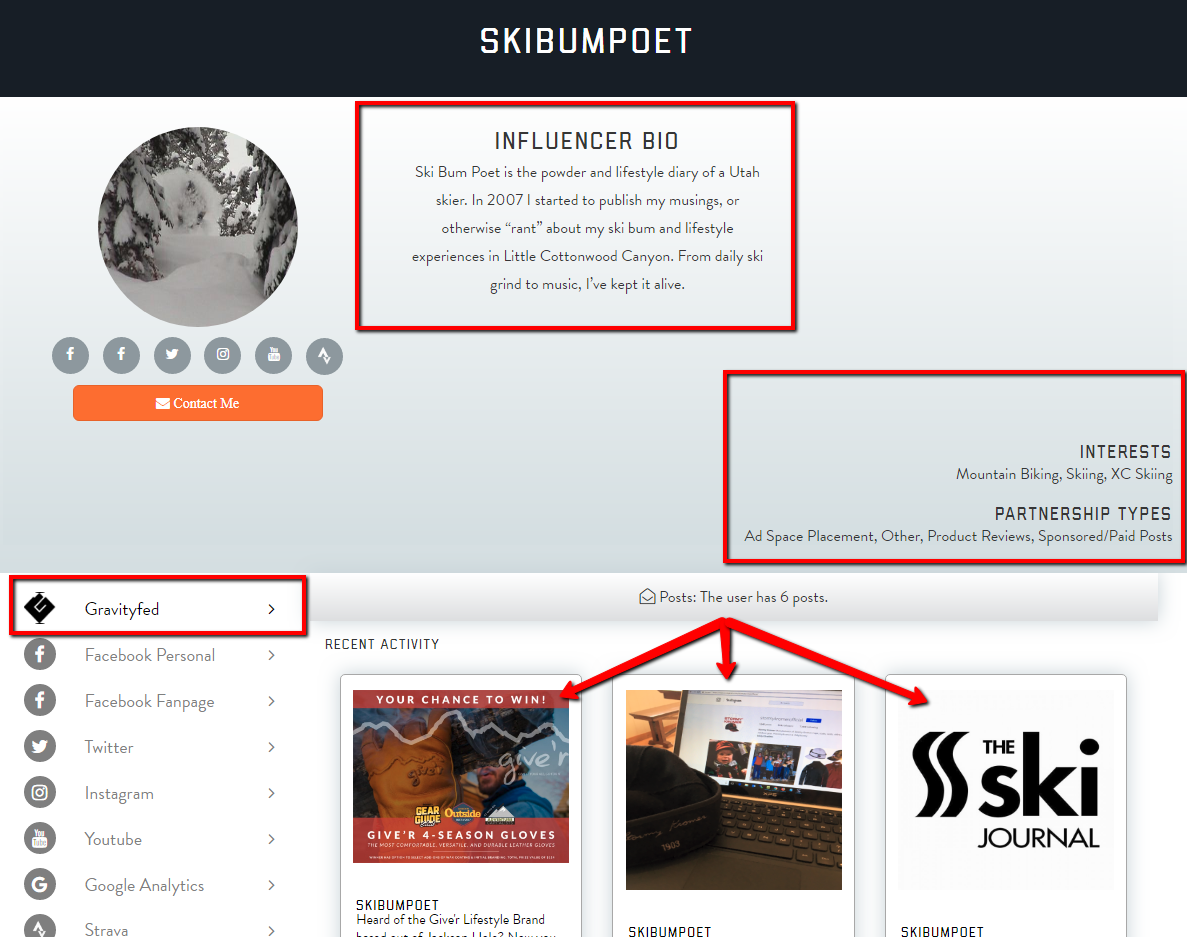 We do not display the following: contact information, overall metrics, social content, social metrics, and Google Analytics data.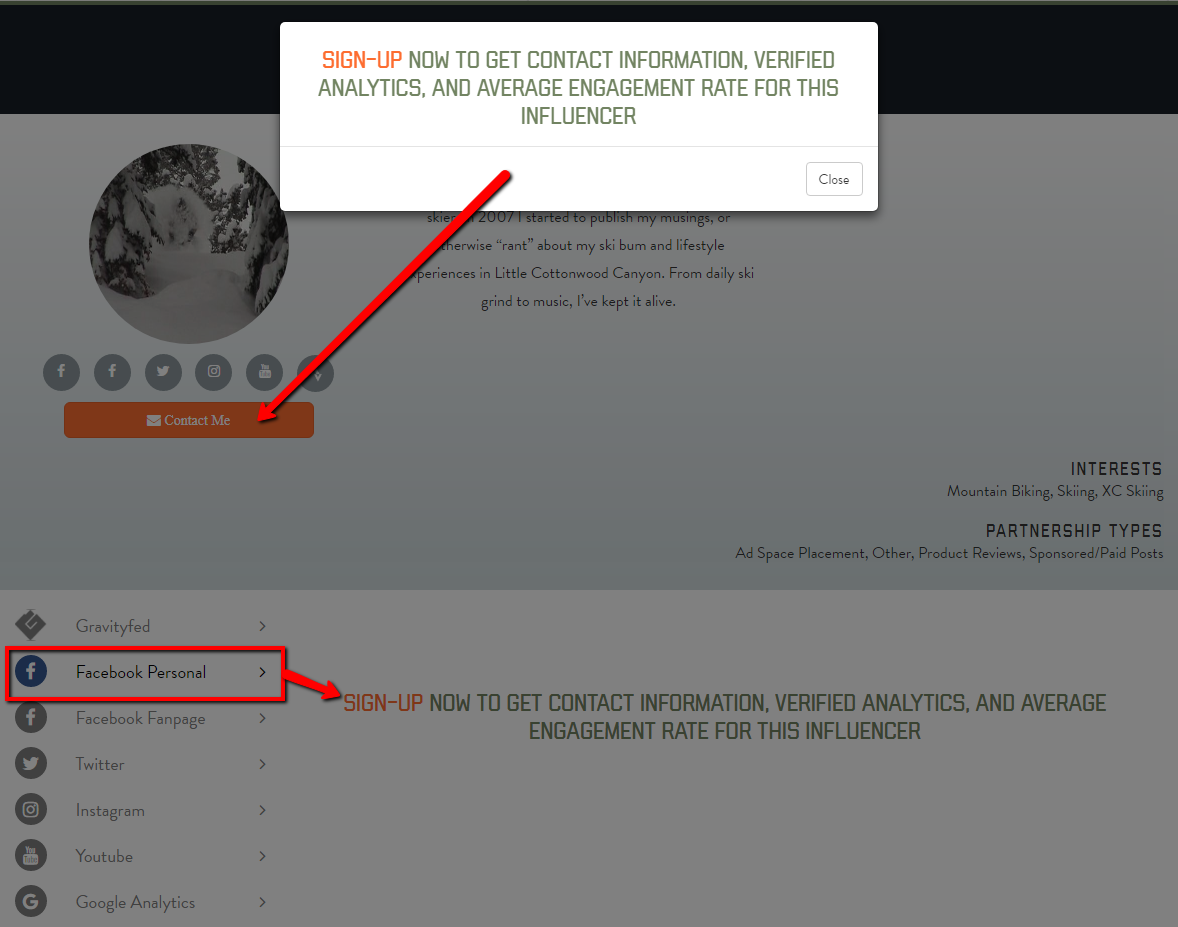 Private Influencer Profiles (available only to brands with account)
Designed to give brands more in-depth information on specific influencers, private profiles offer unrestricted access to overall metrics, social content, Google Analytics data, and influencer contact information.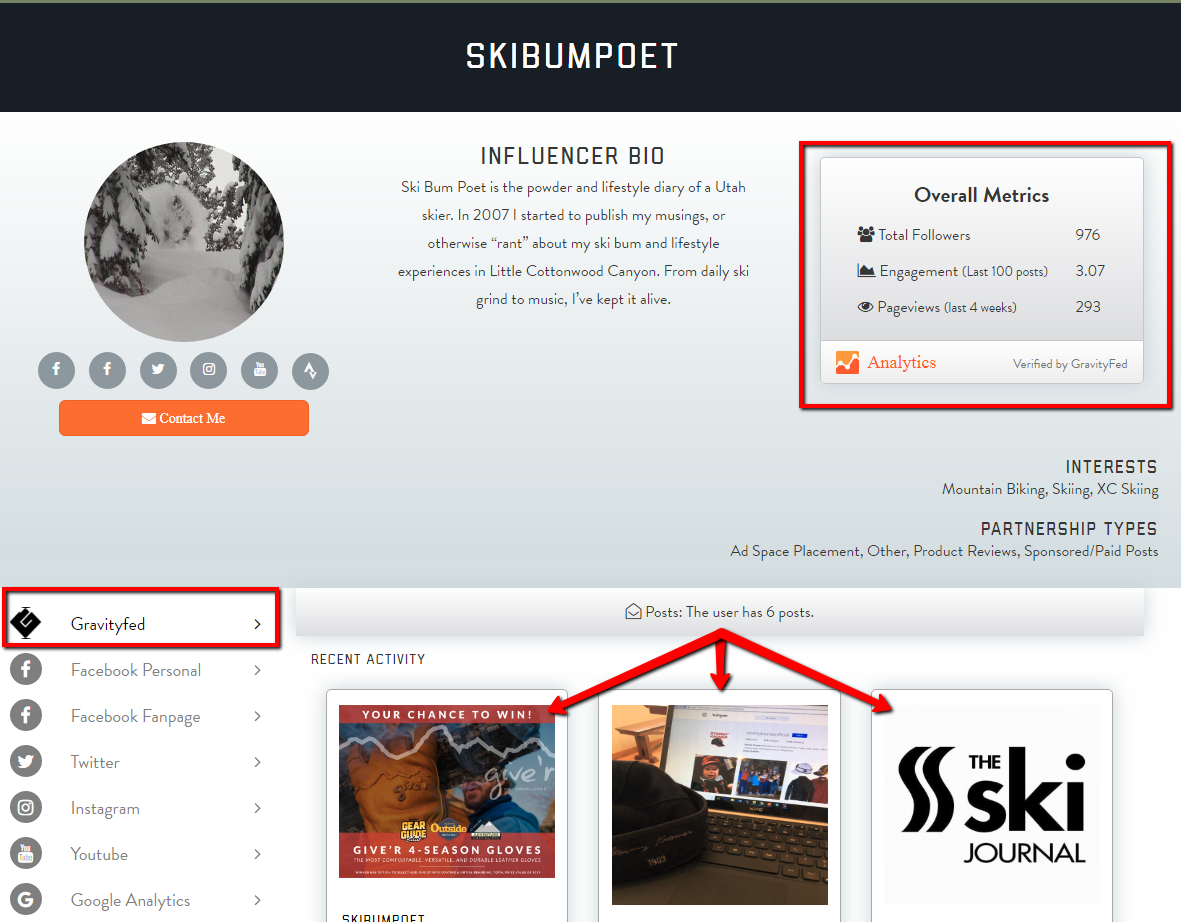 Sharing Influencer Profiles
When it comes to directing brands to your profile, and/or sharing your profile with others, you can do this by sending them the link to your profile (which looks like this: https://www.gravityfed.com/in/yourdisplayname. Simply input your display name in place of yourdisplayname in the URL.
Our system will automatically direct them to your public page, unless the user is a logged in brand.
We encourage you to use this link whenever you are contacting a brand for partnership opportunities.


Linking to Influencer Profiles
Influencers who would like to share or link up their profiles from another channel on the web (eg, blog, social, etc), can either use a raw profile URL as mentioned above, or one of our logos in combination with your profile URL as outlined here in our media guide.
---
---