Discount Gear: Catalog Index: Mens Clothing: Mens Jackets: Mens Casual Jackets:
Fourstar Clothing Co Roseboro Jacket - Mens
The Fourstar Mens Roseboro Jacket immortalizes the great Johnny Roseboro of Brooklyn/L.A. Dodger fame. Raglan sleeves and custom rib detail give the Fourstar Roseboro true old school baseball style, but pirate snaps and patch give this classic stadium jacket modern zing.
*** ON SALE ***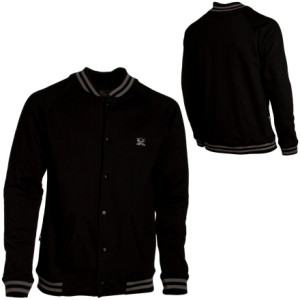 Free U.S. Shipping on all orders over $50
No Sales Tax Outside Utah

List Price: $69.95
Buy Now for $34.98

Buy
All Mens Casual Jackets
All Fourstar Clothing Co
This catalog features clearance and discontinued gear for outdoor enthusiasts. Quantities are limited but the price is right so act fast. No-hassle returns.
Most items ship from Backcountry "Sale" Category within one business day. Don't forget to Subscribe

to the Gear Deals category of the blog.
Backcountry Outlet Terms:
Shipping: Free U.S. Shipping on all orders over $50.
Sales Tax: No sales tax outside the State of Utah.
Returns: If you're not satisfied, you'll get free exchange shipping or a full refund.
---