Client: Get Out Gear
Services: Affiliate Program Management, Sale Attribution
Network: Impact | SIGN-UP
Get Out Gear's adventure blankets are strong converting products, and they offer performance bonuses and other incentives including product samples for select partners.
Reach out if you have questions about this program, and get signed-up today!
Get Out Gear Affiliate Program Details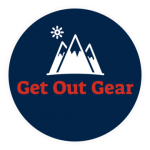 Outdoor Adventure Blankets for Happy Adventurers! Get Out Gear has set out to create intelligently designed products to fuel your outdoor adventures. Whether ultralight backpacking or camping in your backyard, their products are meant to bring happiness, comfort and joy as you experience the great outdoors.
This affiliate program converts strong on all partner traffic, which translates to high earnings and more new targeted partnerships. Here are a few of the program highlights:
10% baseline commission, 15% for sales over $500/month
120-day referral period
Promo and vanity codes
Product samples available
Average order value $80+