Client: Klik Belts
Services: Sale Tracking
Network: Impact | SIGN-UP
Since 2015 we have been providing full-service affiliate and influencer management for the Klik Belts affiliate program on two networks: Impact and AvantLink.
Affiliate commissions start at 8%, and product samples are available for qualified social influencers or bloggers. Klik Belts loves reviews! They have been very active posting product review campaigns on the platform.
Klik Belts Affiliate Program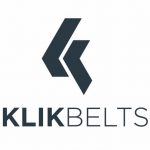 This affiliate program offers an exciting partnership opportunity to promote unique products with the resources you need to create content and convert sales.
Founded in 2014 by a group of people who wanted more out of a simple object we all use every day; a tool that plays an indispensable role in all of our lives. As a creative collective, Klik Belts has made a belt that is not only aesthetically empowering, but combines strength with form and function while also being unisex.
Program Highlights
8% Base Commission
30 Day Referral Period
Promo Code Tracking Available (no affiliate link click required!)
Product Samples Available
Average Order Value: $70
Fast, Free Shipping & Amazing Customer Service