Client: Steals.com
Services: Affiliate Program Management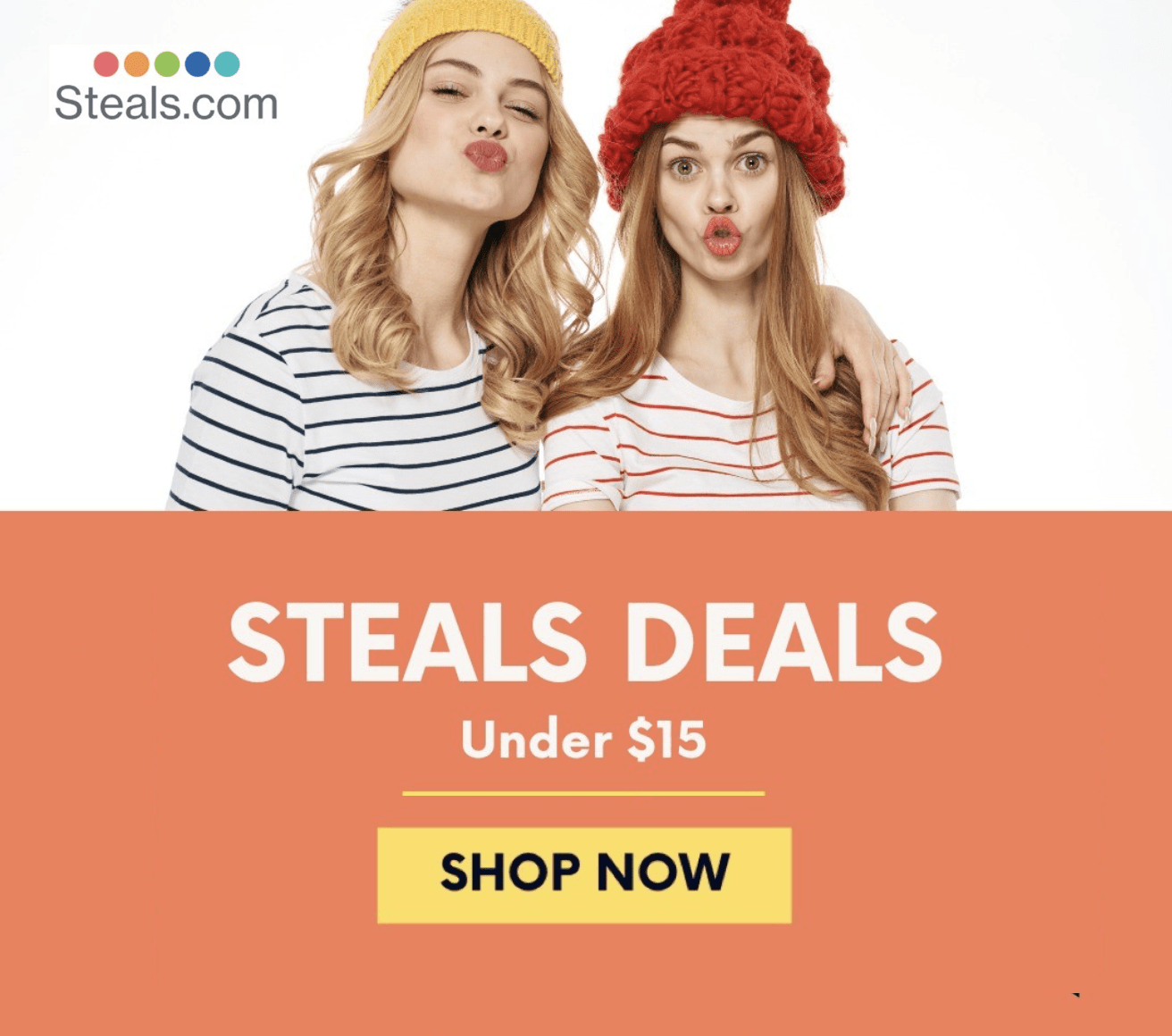 The Steals.com affiliate program is available at both Impact.com and Rakuten. They offer brand name discounts up to 90%+ off MSRP. Clothing, household, electronics, and much more.
Free shipping on all orders over $60.
Steals.com Partnership Program Details

The Steals.com affiliate program offers an exiting opportunity to partner with a top discounter of name brand products, from clothing and apparel to household essentials, electronics, and more.
Founded in 2008, Steals offers brands you recognize at incredibly deep discounts. Conversion rate is strong on partner traffic due to exclusive markdowns. Leverage regular promotional opportunities including coupon codes for even stronger conversions.
Special considerations including increased commission and custom promo tracking codes are available for select partners in exchange for posts or reels.
Highlights of the Steals.com affiliate program include:
3% baseline commission
60-day referral period
4%+ conversion rate on affiliate traffic
Average order value $50
Brand name products heavily discounted up to 90%+
Regularly updated creative & offer injections
Program management by GravityFed
Other Upward Partners' programs include Tuesday Morning, The Clymb