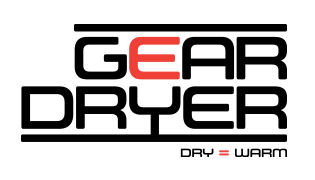 If you live in a winter environment and spend time outside, you will have DRY and WARM gloves and footwear every morning. Enough said! This alone makes the GearDryer worth it...but here are a few more reasons why you should own one:
Plug-in-play, standard 120-volt. Place against a wall and plug in.
Sturdy constructions, five dry-time settings, and one on/off heat switch.
12 individual drying posts with rugged, customizable fittings for each.
Compact and portable for easy storage when not needed. Measures: 25″ wide, 15″ deep, 31″ high | Weight: 30lbs.
Forced, 35ºF air temperature (safe for most thermo-molded ski boot liners.
We could train our border collie to switch on the Freestanding 12.
Read the complete review at TheDailyPOW.com: