Engagement: How to interpret
By GravityFed
Posted on February 01, 2018
---
Brands, here is a quick overview on how to interpret Engagement metrics on influencer profiles.
When logged in complete influencer profiles are displayed, including engagement metrics associated with each configured social network account.
Currently we offer influencer social integration for Facebook, Twitter, Instagram, YouTube, and Strava. Influencers can also connect their Google Analytics for a blog or website.
When viewing "Overall Metrics" for influencers (located on profiles when logged in), we display an Average Engagement rate of all integrated social networks for the last 100 posts.
Engagement: Reactions+Comments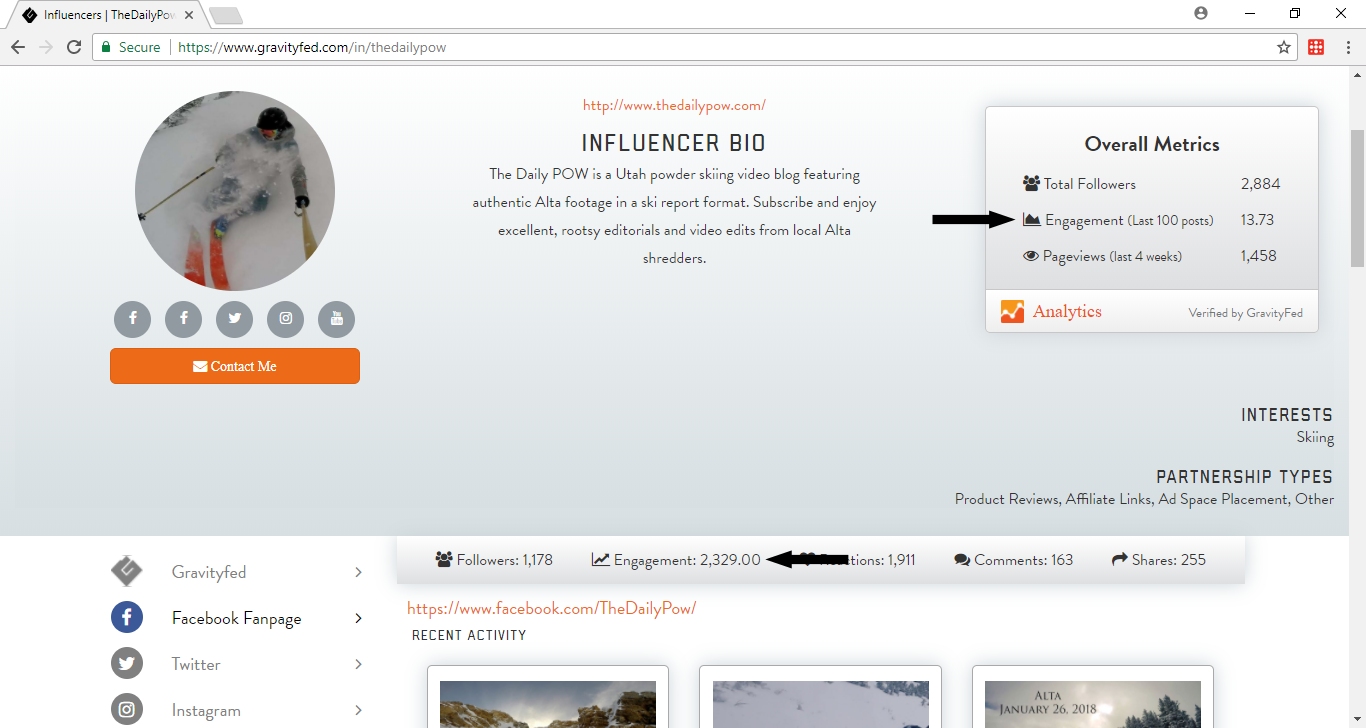 When viewing a social header on an influencer's profile, we display Total Engagement.
As we begin to introduce more functionality engagement metrics will be utilized in reporting, and other areas of the application to allow for actionable insights on influencer activity.
---
---