GRAVITYFED™ is the partnership marketing platform for the outdoors. Our curated list of niche outdoor and adventure travel influencers, affiliates, ambassadors and athletes are ready to work with you on product reviews, sponsored posts, social mentions, brand ambassadorships, affiliate partnerships, and more.
Why Choose GRAVITYFED™?
Outdoor Partnerships. Period.
GRAVITYFED™

is the only partnership marketing platform specifically focused on the outdoor and adventure travel verticals.
Our partner base is comprised solely of outdoor and adventure travel enthusiast with audiences that are engaged and as passionate as they are.
Don't waste valuable time sifting through irrelevant influencers and other partners on expensive platforms.
We offer FREE unlimited access to partner base to save you time and money while providing you with highly targeted partnership opportunities.
Key Partnership Tools & Metrics
Our partnership discovery tools allow brands to quickly refine partner searches by several filtering options.
View the type of content partners are routinely publishing and how their audience is engaging with it.
Create and manage specific campaigns to meet partnership needs & view campaign metrics.
Develop rosters to manage partnerships and track their campaign activity and success.
---
Explore Our Management Services
GRAVITYFED™ has established itself as a key asset in further developing our client's brand and increasing overall brand awareness in the outdoor and adventure travel verticals. Whether it's producing high quality media content, leveraging social influencers, and/or building a quality affiliate program, our commitment is always the same. By producing highly engaging content with our client's targeted audience we are able to boost awareness and drive sales.
Contact Us For More Information & Pricing
---
Platform Tools & Features
Detailed Partner Profiles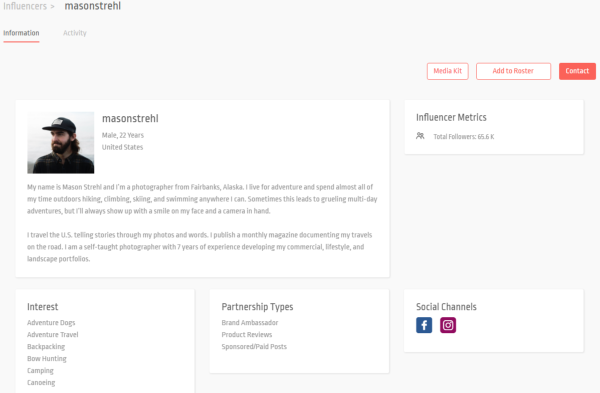 Unlimited access to partner profiles and contact information.
Review partners based on specific interests & partnerships types.
Refine discovery with advanced filtering tools.
Social Metrics & Analytics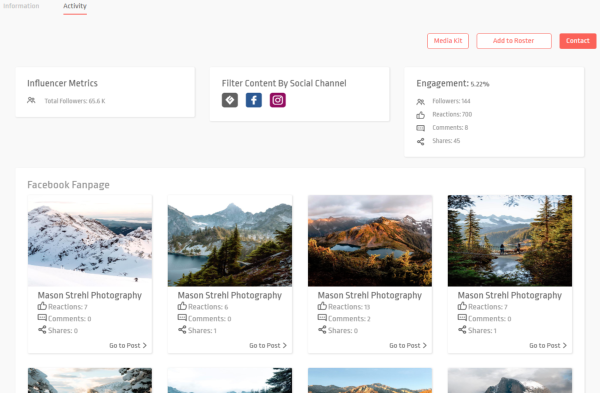 View number of followers, engagement metrics, and blog analytics.
Gain quick insight on social and blog content being shared regularly.
View gear review content published to GravityFed™
Campaign Marketplace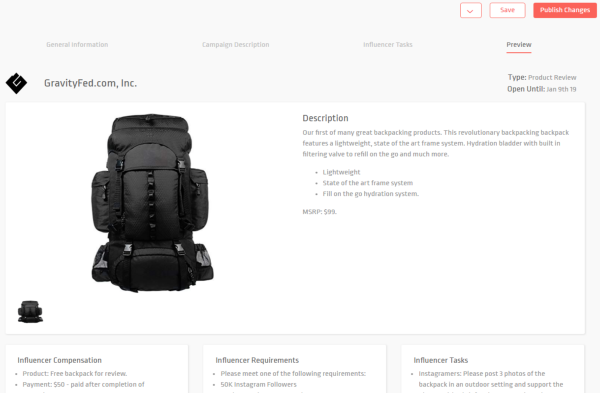 Create public or private campaigns based on partnership objectives.
Choose from multiple campaign types based on needs
Define partnership requirements, tasks, and compensation.
Campaign Management & Metrics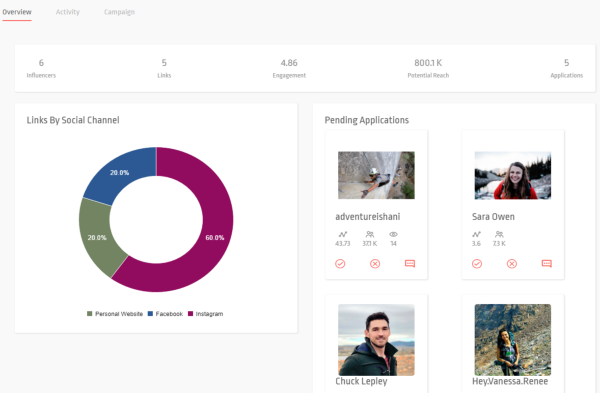 View/accept/deny partners as they apply to your campaigns.
Built in Messaging streamlines communications during the campaign.
View key campaign metrics including potential reach & engagement.
Rostering & Ambassador Management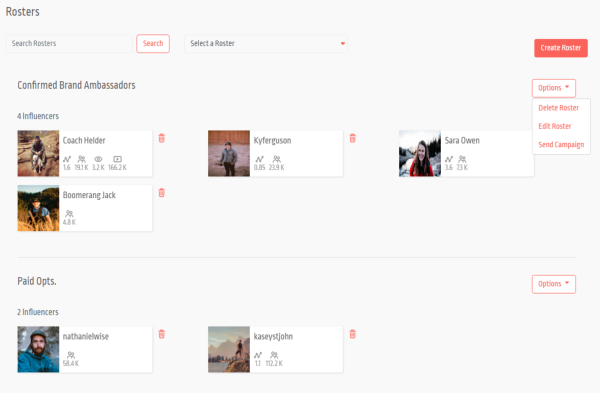 Create rosters to better manage partnerships
Add partners on GravityFed™ to any roster you have created.
Invite any roster to participate in any campaign.
Gear Review Collective
Partenrs can post full length or snippets of gear reviews.
Gear review content is promoted to our readership & search engines.
Increased exposure and engagement in the outdoor community.