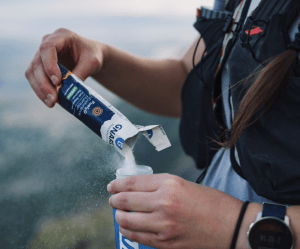 Gnarly Nutrition's affiliate program support all partnership types, both online and off. They convert between 4-5% on all partner traffic. Custom promo codes and product samples available for select partners.
Gnarly has affiliate programs on both Impact and AvantLink. They are open to new suggestions and opportunities. Reach out if you have questions about this exciting sports nutrition brand.
Gnarly Nutrition Affiliate Program Details

Thank you for your interest in the Gnarly Nutrition affiliate program. Born in Utah's Wasatch Mountains, Gnarly exists to create the highest quality sports nutrition products for all levels of performance.
Their sports nutrition products and educational content avoid industry trends in favor of consistent, science-backed supplements and training techniques to improve overall wellness. Gnarly's full line features products free of hormones, GMOs, proprietary blends, antibiotics, or anything artificial.
This program is only beginning to get traction. Get early access to special considerations including vanity promo codes to share, regular promos that increase conversion, monthly performance bonuses, and product samples for select partners.
Highlights of this affiliate program include:
8% base commission

Sales >$1,000/month get 12%
Sales >$5,000/month get 15%

30-day referral period
Regular promos and special offers
Promo and vanity tracking codes available
Product samples available (select partners)
High AOV and earning potential