Client: KOALA by Hangtime
Services: Affiliate Program Management, Sale Attribution, Partnership Discovery
Network: Impact | SIGN-UP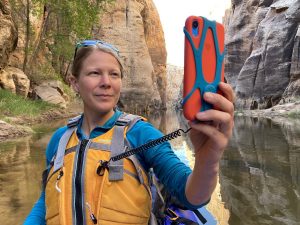 Since July of 2020 KOALA by Hangtime has enjoyed a strong affiliate conversion rate and ROAS, with hundreds of partnerships.
92% of all sale actions this year have been new to file customers for KOALA by Hangtime. Sign-up today to promote KOALA, as featured in The New York Times!
KOALA Partner Program Details

The KOALA Super-Grip Phone Harness easily attaches to clothing, backpacks, life vests, and fanny packs to provide your phone with extra security.
Join their affiliate program on Impact for access to a variety of special offers or promotions that will help you earn more. Product samples and bonus opportunities are available for select partners.
KEEP YOUR PHONE SAFE ON EVERY ADVENTURE
Here are a few program highlights.
10% Base Commission, 15% when you refer over $500 in sales per month
120 Day Referral Period
Promo Code Tracking Available (no affiliate link click required!)
Product Samples Available
Average Order Value: $40+