Client: TRUCK Gloves
Services: Affiliate Management, Influencer Management, Partnership Discovery
Network: Impact | SIGN-UP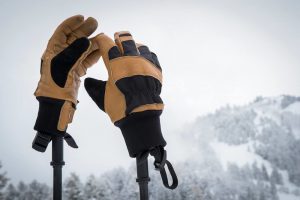 TRUCK set-up their partner program, in 2020, and they continue to benefit from sales and 50%+ new customer acquisition by through several partnerships types including creators.
With a targeted gifting campaign and small budget TRUCK has been able to secure lots of search-engine indexible content placements, including long-form reviews and video unboxings.
TRUCK Gloves Partner Program

The TRUCK Gloves affiliate program is actively seeking all partnership types. Having spent over 75 combined years outside, in the mountains, on the trails, over the peaks, and through the woods, the team at TRUCK knows what good quality gear is. The TRUCK Gloves affiliate program offers perks and special considerations for increasing conversion, and earning more. Join today!
We know good design because we use it. We know good materials because we benefit from them. We know excellent durability because we need it.
TRUCK will provide the tools you need to convert sales and earn more, including significant discounts through vanity promo tracking codes (no links!), product samples (in exchange for unboxing or social hits), and cash bonus opportunities.
Program Highlights
8% base commission, earn up to 15%
30-day referral period
Promo tracking codes available (no affiliate link required!)
Product samples for select partners
AOV $40+
Price point that converts!